Welcome
After purchasing our theme you can fully enjoy this template you will need a real web server (hosting and domain).
Installation
1. In your admin panel, go to Appearance -> Themes and click the Add New button.
2. Click Upload and Choose File, then select the theme's ZIP file. Click Install Now.
3. Click Activate to use your new theme right away.
Custom Main Container
1. In your admin panel, go to Appearance -> Customize -> Custom Main Container
Theme Option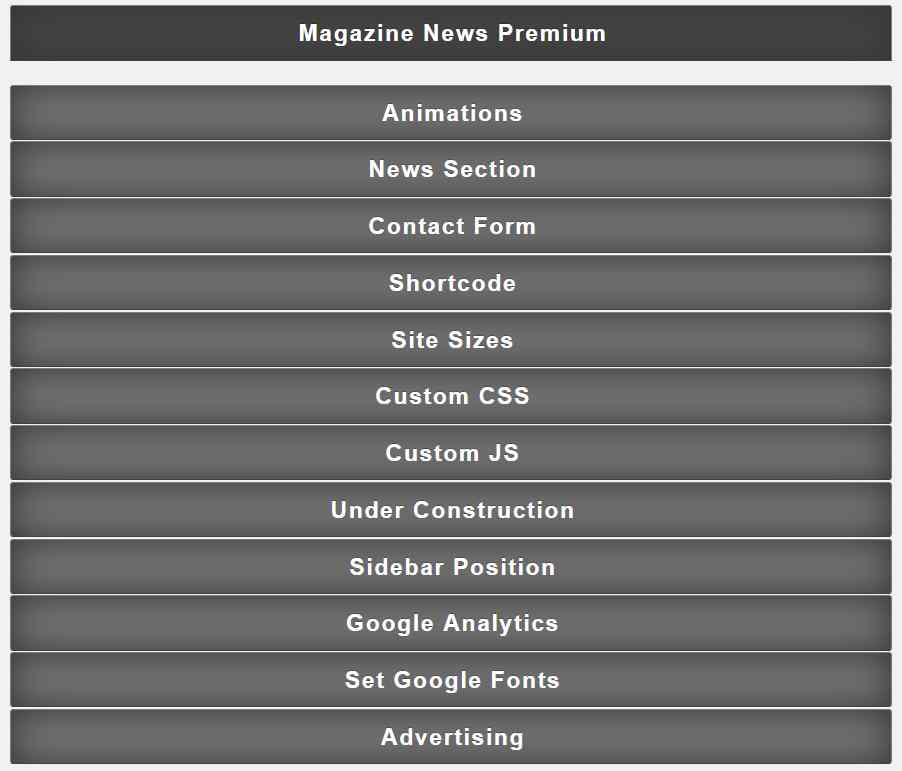 Animations
News Section
1. Add News.
2. Show Home Page News.
3. Paste Shortcode.
Contact Form
1. Create new page and paste the shortcode.


Shortcode
Site Sizes
Custom CSS
Custom JS
Under Construction
Google Analytics
Google Fonts
Widgets
WordPress setup
Permalinks.
Permalinks are the permanent URLs to your individual weblog posts, as well as categories and other lists of weblog postings. A permalink is what another weblogger will use to link to your article (or section), or how you might send a link to your story in an e-mail message. The URL to each post should be permanent, and never change — hence permalink.
Go to -> Admin Panel -> Settings -> Permalinks